Tokyo To Ask Bars, Restaurants To Close Early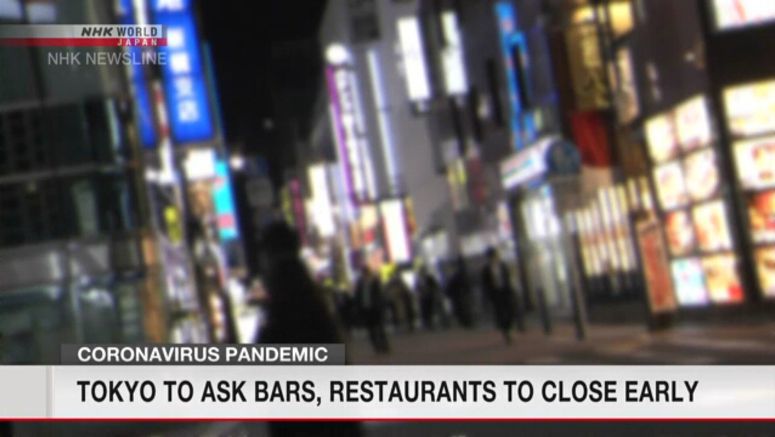 The Tokyo Metropolitan Government is poised to ask bars and restaurants that serve alcohol to shorten their hours. Officials hope the measure will help curb the number of coronavirus infections, which have been rising quickly around the capital.
The affected businesses will be asked to close at 10:00 p.m. for about three weeks starting this Saturday.
The Tokyo government plans to subsidize establishments that comply.
Similar measures were taken in Tokyo six months ago, when the central government declared a nationwide state of emergency.
Experts say infections are also surging in Hokkaido and metropolitan areas around Osaka and Nagoya.
They are warning the rise in cases could deal a serious blow to the country's medical system.
Nationwide, a record 345 coronavirus patients were in serious condition on Tuesday. That's roughly twice as many as a month ago.
There were more than 1,200 new cases reported across the country on Tuesday. Over 130,000 people have tested positive since the outbreak began, with the death toll exceeding 2,000.