Tokyo To Secure Hotels For Mild - Symptom Patients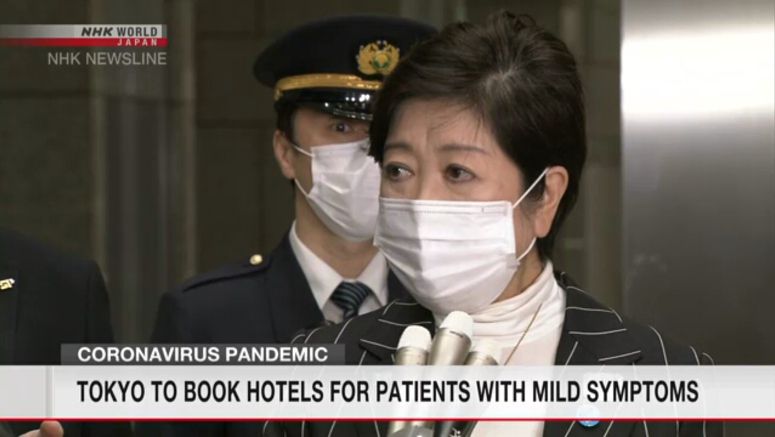 Sources familiar with the Tokyo Metropolitan Government's health policy say officials are working to secure hotels for currently hospitalized coronavirus patients whose symptoms are mild.
The sources say doctors will be at the hotels to monitor patients. They add that patients will be hospitalized again if their symptoms worsen.
This measure is intended to set aside hospital beds for patients with serious symptoms even if there is a further surge in the number of confirmed cases.
Tokyo Governor Koike Yuriko told reporters on Thursday that her government wants to prepare more non-hospital rooms for mild-symptom patients.
The total tally of virus cases confirmed in Tokyo stands at 684. This includes the city's largest single-day count of 97, reported on Thursday.
Government officials say that as of Thursday, the symptoms of more than 90 percent of the virus patients hospitalized in the capital were not serious.