Tokyo To Seek Closure Of Entertainment Businesses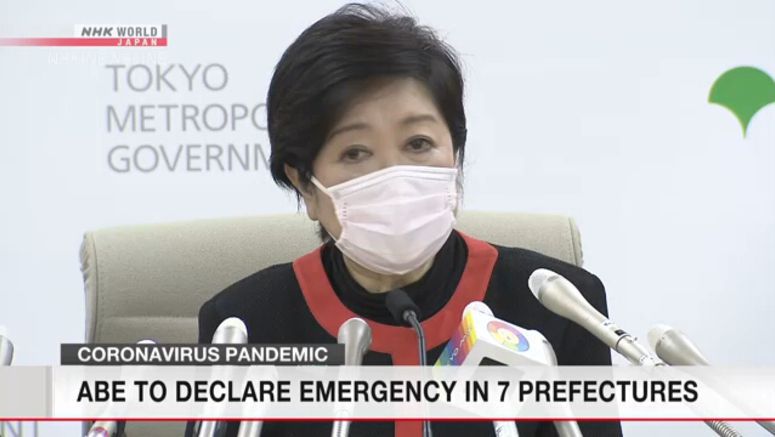 The Tokyo Metropolitan Government plans to request the closure of entertainment facilities if the prime minister declares a state of emergency based on a coronavirus-related law.
The declaration would allow governors of designated prefectures to take various measures to fight the virus.
The Tokyo Metropolitan Government has worked out plans for its governor to take action as Prime Minister Abe Shinzo is in the final stage of preparations to issue a declaration probably on Tuesday.
Under the plan, the Tokyo government will urge residents to refrain from non-essential outings, and business operators to refrain from holding events which will likely draw a crowd in closed space.
The plan will seek, in principle, the closure of facilities such as karaoke parlors, bars and nightclubs, as well as entertainment facilities such as movie theaters and live music venues. Educational facilities, such as universities and cram schools, will also be subject to closure, as will sports facilities, and large-scale commercial facilities such as department stores and shopping malls.
The Tokyo government says it will ask sellers of daily necessities such as food and drugs, and banks and other financial institutions, to continue operating. It says they are necessary to maintain economic activity. It will also call on them to work to prevent the spread of coronavirus infection.