Tokyo Tourist Spots Have Few Visitors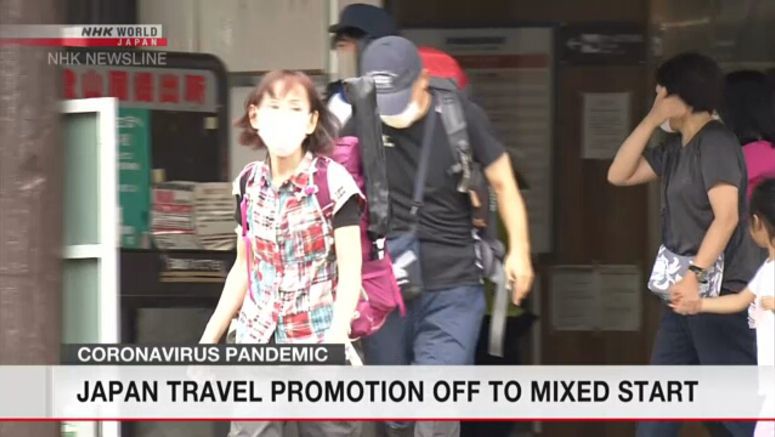 Major tourist spots in Tokyo received relatively small numbers of visitors on Thursday, the start of a four-day weekend.
Many people are believed to have been deterred from going out by a recent resurgence of coronavirus cases and the Tokyo governor's calls to stay at home as well as rainy weather.
East Japan Railway Company's Okutama Station, the gateway to Tokyo's western suburb Okutama, was unusually quiet. The area is normally busy with hikers and anglers as well as students at this time of the year.
Officials at the town's tourism association said local accommodation facilities were swamped with cancellation requests after Tokyo was excluded from the government's "Go To Travel" campaign.
They said they are braced for more cancellations after Tokyo government urged residents on Wednesday to refrain from going out as much as possible during the long weekend.
Officials added that the turnout near the station on Thursday was about half compared to an average year.
The association's secretary-general, Inoue Eiichi, said the number of tourists appeared to be substantially lower than usual.
He said he would like more people to visit the town, as local accommodation and restaurant industries have adequate anti-virus measures in place. However, he added that he has some concern that tourism might spread the virus.