Total Of 7 Virus Cases At Police Station In Tokyo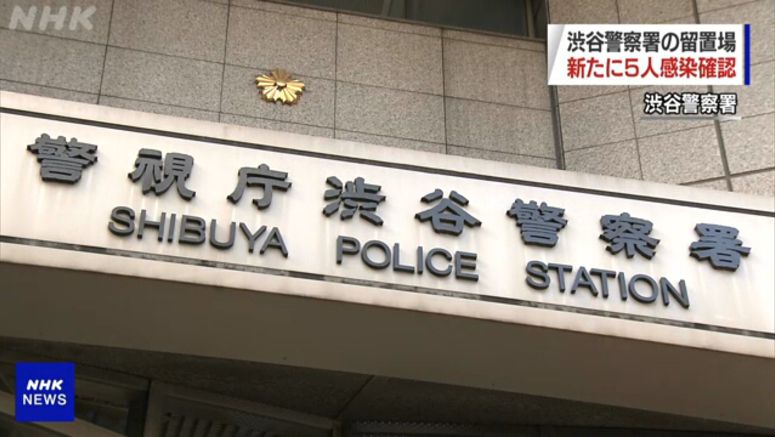 Four people who are being held at a police station in Tokyo's Shibuya Ward were confirmed to be infected with the coronavirus on Saturday, in addition to two others who tested positive earlier this month. A fifth man who has since been released was also confirmed to be infected.
The Tokyo Metropolitan Police Department says the five men are aged between their 20s and 60s.
The first two cases tested positive on April 8 and 12. Their infection routes were unknown, which led to PCR tests on Thursday on about 50 people, including detainees and police officials.
The police say the four men will be transferred to other detention facilities, while the one who has been released will be notified through a public health center.
They also say they will close and disinfect the Shibuya Police Station detention facility as early as Monday after all the other detainees are moved to other facilities.
Eleven police officers who have come into contact with the five infected men have been told to self-isolate at home.