Tourism Minister: Outbreak May Have Tough Impact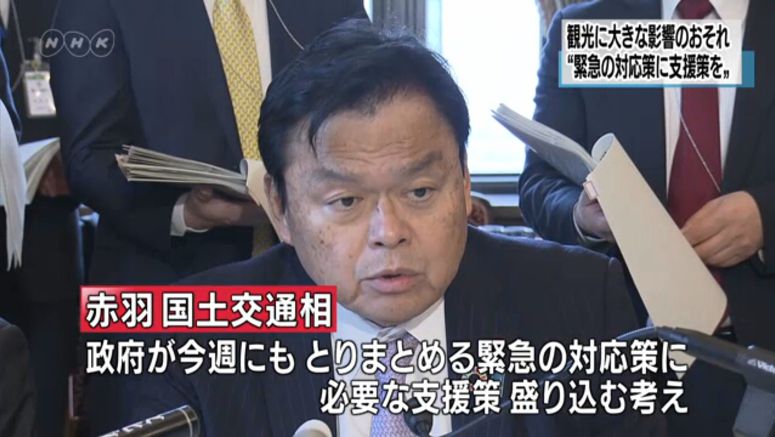 Japan's transport and tourism minister says the coronavirus outbreak is expected to hit the country's tourism industry hard, and the government is considering support measures.
Kazuyoshi Akaba told reporters on Monday that regular passenger flights connecting Japan and China have been reduced by 60 percent. He said he is concerned about a further reduction.
The minister also said tours have been canceled for 13 out of 14 foreign-flagged cruise ships scheduled to make port calls in Japan in February.
Akaba said the impact has put inbound tourism and related businesses in a very tough situation.
The minister said the government plans to include steps to support tourism businesses in an emergency package to be drawn up as early as this week.