Transfer Of Gifu Carp Heralds Winter's Arrival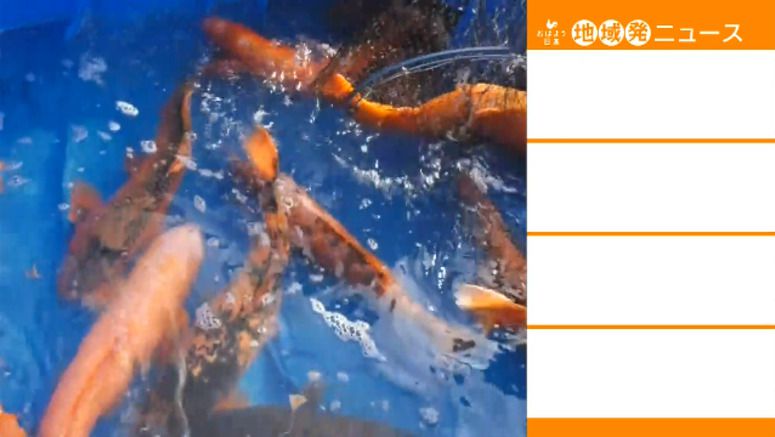 People in the central Japanese prefecture of Gifu have moved about 1,000 ornamental carp from a river where snow is usually dumped during the winter to a pond.
About 30 people participated in the annual event in Hida City's Furukawa Town on Sunday. Officials from a local tourism association and volunteers were among them.
The fish in the Seto River are transferred every year before snow begins to fall. Locals usually dump the snow that accumulates on roofs and roads into the river.
The participants scooped up the carp with nets and put them into a makeshift water tank on the back of a pickup truck.
Some of the large fish are 80 centimeters long and weigh over 10 kilograms.
The carp were later released into the pond that is a five-minute drive away.
A local man said the event made him realize that winter is just around the corner and will soon bring snow.
The carp will be moved back to the river next April.