Travel Agents Busy Responding To China's Tour Ban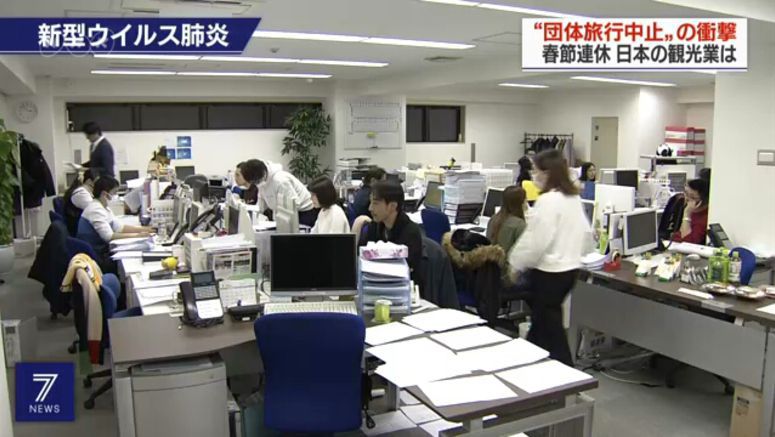 Japanese travel agencies are busy responding to China's suspension of overseas group tours aimed at containing the spread of the deadly new strain of coronavirus.
Tokyo-based travel agency Kamome Tourist handles package tours for Chinese travelers.
The company says it expected to manage about 350 tours for more than 10,000 travelers during the Lunar New Year holidays, but most of them have been canceled.
Kamome Tourist's 20 employees had to come to the office on their day off on Sunday. Telephone inquiries flooded in as they contacted hotels and bus companies to inform them of the cancellations.
The firm's president, Sho Yamazoe, says he has never experienced such a situation before and the tour ban is regrettable because the Lunar New Year holidays are the peak travel season.
But Yamazoe says he and his employees understand that nothing is more important than human lives.
The Japan Tourism Agency says 31 percent of the Chinese tourists who visited Japan in 2018 took package tours, and another 8 percent used flight and hotel packages.