Travel Campaign Starts As Coronavirus Cases Rise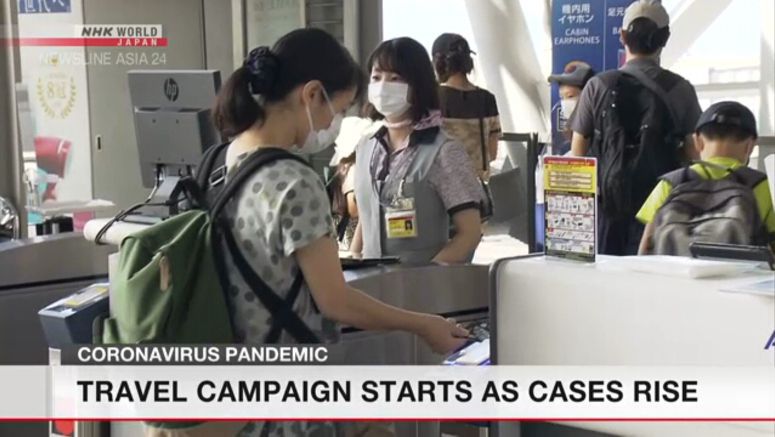 The Japanese government is pushing forward with its plan to reopen the economy. It comes as the number of coronavirus cases continues to rise across the country.
Part of the government's strategy is the "Go To Travel" campaign. It officially kicked off on Wednesday and offers discounts on transportation and accommodation, and coupons that can be used at tourist facilities and souvenir shops.
A man traveling to Okinawa said the campaign has a lot of benefits and he would like to take advantage of it.
Another male tourist heading to Okinawa said he is excited about his trip but also concerned about the virus.
The number of infections is rising across Japan. Six hundred and thirty-two cases were reported on Tuesday.
Prime Minister Abe Shizo said, "There is no change in the policy of cautiously resuming economic activities with the cooperation of the people. At the same time, we will take thorough measures to prevent infections."
Tokyo has been one of the hardest hit areas. It reported 237 new infections on Tuesday, and is expected to top 10,000 total cases on Wednesday.
The high numbers caused the government to exclude businesses and residents in the capital from taking part in the "Go To Travel" campaign.