Travel Discount Campaign Starts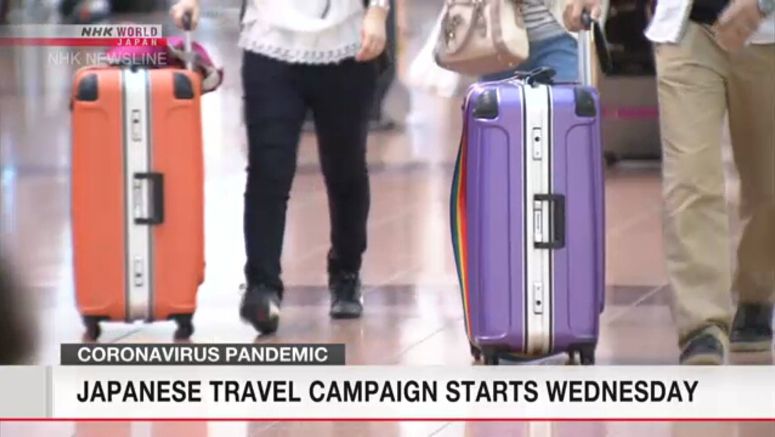 The Japanese government's travel incentive program has started to promote domestic tourism hit hard by the coronavirus.
The "Go To Travel" campaign involves discounts for travel costs, and issuing coupons that can be used at tourist facilities and souvenir shops. Discounts became available on Wednesday.
The government last week dropped travel to Tokyo from the program, due to a recent spike in the number of coronavirus cases in the capital. Travel by Tokyo residents was also excluded.
On Tuesday, the government announced that it will cover fees for cancelling trips that had already been booked.
The government also decided to compensate travel agents and hotels for losses caused by cancellations.
Those last-minute arrangements have triggered confusion among both travelers and businesses.
Meanwhile, some people are concerned that travelers could spread the virus.
The government is urging travel agents and hotel operators to take thorough preventive measures. It plans to delist businesses that do not follow the request.
The government says group tours by youngsters or the elderly should be avoided. It also says trips featuring big parties are not desirable.