Travel Within Japan Rises After Restrictions Eased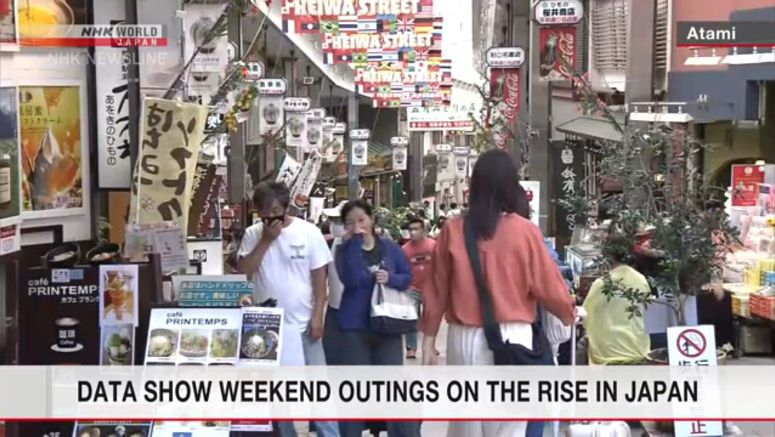 More people in Japan crossed prefectural borders on the first weekend since the government eased restrictions on such travel.
Cell phone data show the number of people who went from Tokyo to other prefectures on Saturday and Sunday rose 11 percent from the previous week. Travel to Tokyo from other prefectures grew by 14 percent.
Trips made from nearby Kanagawa to other prefectures increased by 12 percent, and travel to Kanagawa gained by 19 percent.
In the northern prefecture of Hokkaido, outbound travel climbed 7 percent, while inbound trips rose 19 percent.
Meanwhile, weekend foot traffic in some popular areas recovered to about 70 to 90 percent of the levels posted during a one-month period from mid-January, before the spread of the coronavirus in Japan.
Around Tokyo's Shinjuku station as of 3 p.m. on Sunday, crowd levels were down by 25.4 percent from that period. Numbers were 29.3 percent lower in the vicinity of Nagoya station in central Japan, and in areas surrounding Sapporo station in Hokkaido the drop was just 5.7 percent.
Compared with a week earlier, the traffic in these areas was up by 2.5 to 5 percentage points.