Tropical Storm Dolphin Approaches Japan Coast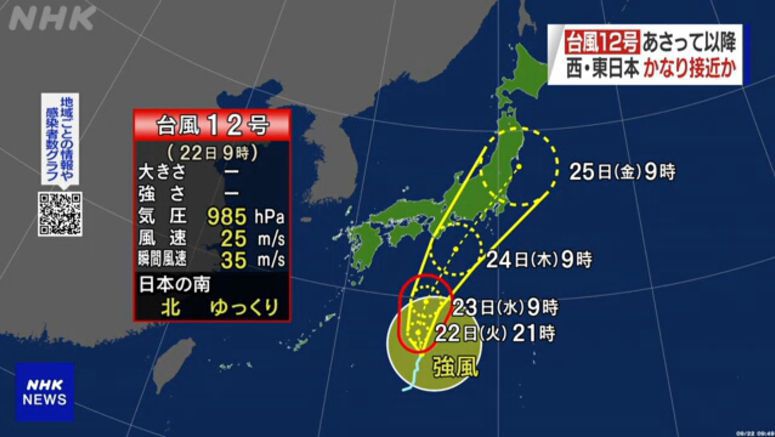 Japan's Pacific coast could be hit by heavy rains and strong winds from Severe Tropical Storm Dolphin later this week.
The Japan Meteorological Agency says that as of midday Tuesday, the storm was located over waters south of Japan, moving northward at 15 kilometers per hour.
It had a central atmospheric pressure of 980 hectopascals and maximum winds of over 108 kilometers per hour near the center.
The agency forecasts the storm will draw near to eastern and western Japan from Thursday to Friday.
Winds of up to 86.4 kilometers per hour are expected in the Tokai and Kanto regions, as well as the Izu islands on Thursday, with brief gusts of up to 126 kilometers per hour.
Heavy rain is also possible in eastern and western Japan along the Pacific coast from Tuesday evening through Friday.
Officials are urging people to follow the latest weather information to keep track of the strengthening wind and rain.