Tropical Storm Dolphin Develops Near Japan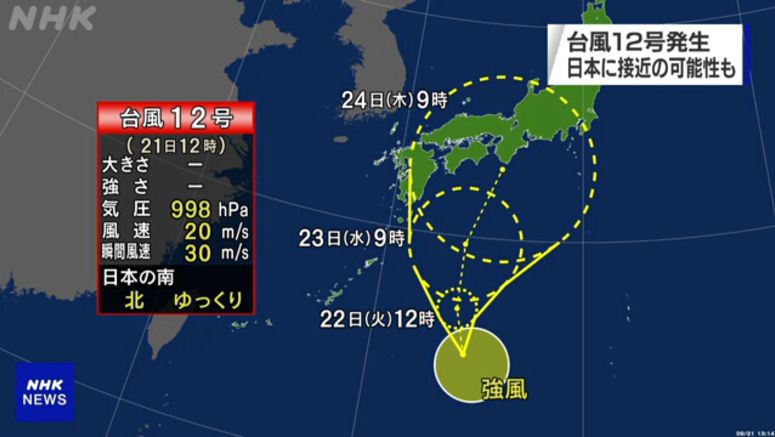 Japan's Meteorological Agency reports Tropical Storm Dolphin has formed south of the archipelago and is tracking north.
As of noon Monday, Dolphin had a central atmospheric pressure of 998 hectopascals, and was packing maximum winds of over 70 kilometers per hour near its center.
Officials have issued warnings for vessels navigating nearby.
People are being urged to stay alert for updates with the storm on a possible approach to Japan later this week.