Tropical Storm May Affect Japan From Wednesday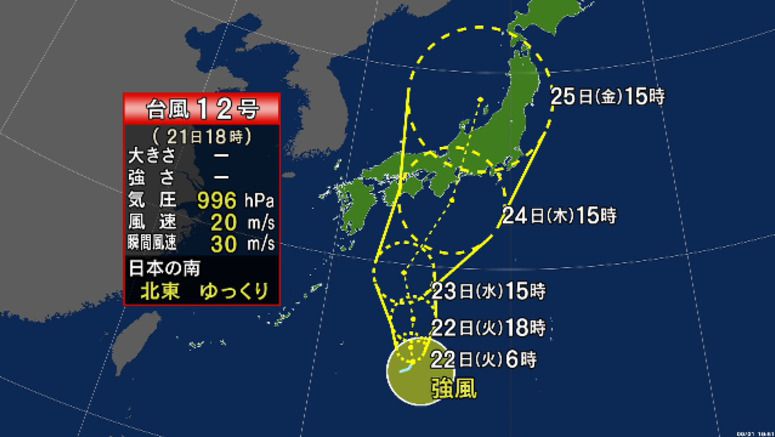 Japan's Meteorological Agency says Tropical Storm Dolphin may bring heavy rain and strong winds to areas along the country's Pacific coast later this week.
As of 6 p.m. on Monday, Japan Time, Dolphin had a central atmospheric pressure of 996 hectopascals, and was packing maximum winds of over 70 kilometers per hour near its center.
The agency forecasts that the storm will slowly move northward and start to affect eastern and western Japan from Wednesday.
Agency officials urge people to keep updated with the latest weather information, saying that when rain and wind become stronger depends on how powerful the storm becomes and what course it takes.