Two Children Held Hostage At Knifepoint In Fukuoka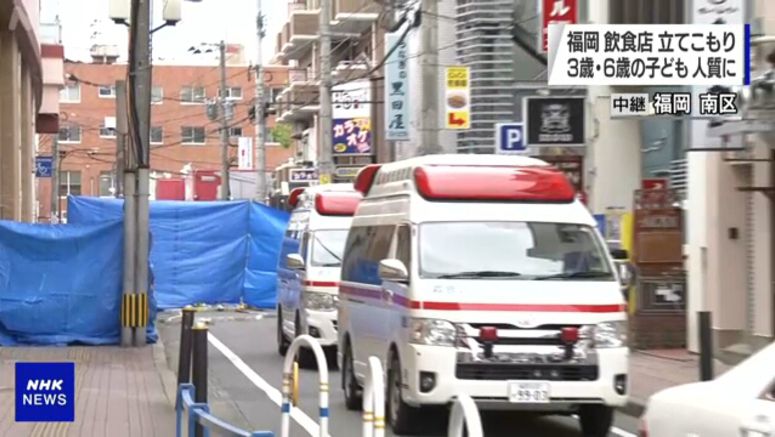 Police in Fukuoka Prefecture, western Japan, say a man armed with a knife holed up inside a restaurant in Fukuoka City on Tuesday morning and is holding two girls hostage.
They say the girls are aged three and six and are the children of the restaurant's owner. They also say the hostage-taker is a former employee of the store.
Police were notified that the man, who is in his 30s, entered the restaurant specializing in eel dishes at about 8:30 a.m. and appeared to become involved in an argument with someone there.
They say they have received no reports that the hostages have been injured.
Police have cordoned off the area and are negotiating for the man to surrender.
Footage taken from an NHK helicopter shows police officers and firefighters surrounding the building where the restaurant is located. Two ambulances are standing by.