Two Diamond Princess Passengers Die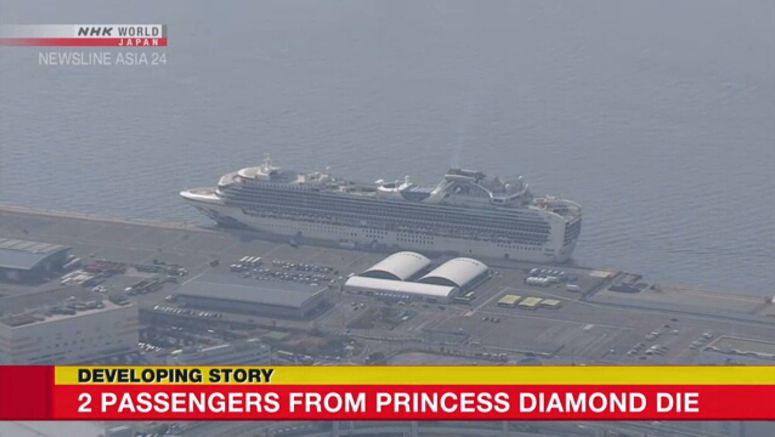 Two passengers from the Diamond Princess have died after being infected with the new coronavirus. They are the first fatalities among the passengers and crew of the quarantined ship docked at Yokohama Port, near Tokyo.
Japanese government officials say an 87-year-old man and an 84-year-old woman, both Japanese, died on Thursday. Health ministry officials are looking into the infection routes.
Both individuals had underlying health problems.
The man was taken off the ship on February 11 and the woman on February 12 after testing positive for the virus.
Officials say the woman had been hospitalized at a medical facility in Tokyo and the man in Kanagawa Prefecture, just outside Tokyo.
Of the roughly 3,700 passengers and crew on board the Diamond Princess, a total of 621 people had tested positive for the virus as of Wednesday.
Officials say 28 of them were in serious condition, including the two people whose deaths were confirmed on Thursday.
The death toll in Japan from the virus now stands at three. A woman in her 80s died in Kanagawa Prefecture on February 13.