Two Japanese Destroyers To Join Us - Led Rimpac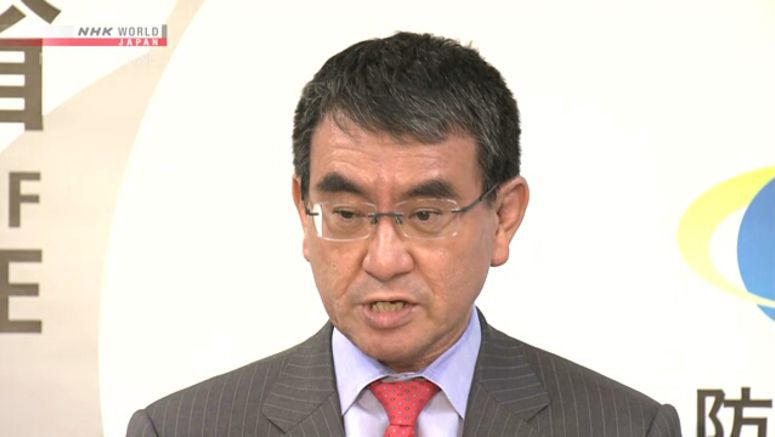 Two destroyers of Japan's Maritime Self-Defense Force are expected to take part in US-led military exercises around Hawaii next month.
The biennial Rim of the Pacific Exercise, or RIMPAC, is scheduled to take place from August 17 to 31.
Defense Minister Kono Taro told reporters on Tuesday that the Aegis destroyer Ashigara and the helicopter destroyer Ise will join training designed to respond to vessels, including submarines, and aircraft.
The destroyers are to dock in Hawaii, but their crews are to stay onboard and take part in drills held only at sea.
Kono said he hopes to strengthen relations of trust with participating countries.
Kono also disclosed that Japan will send its third destroyer to the Middle East. He said the Murasame is scheduled to leave its port in Yokosuka, Kanagawa Prefecture, in the latter half of August and start operations in the Middle East about a month later.