Two Opposition Parties Put Off Merger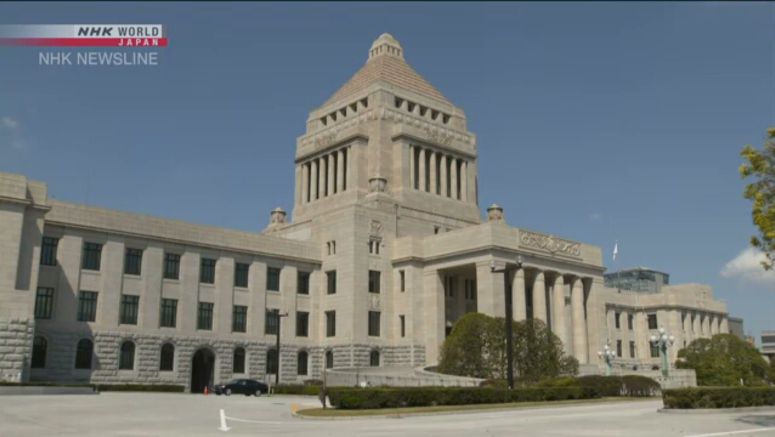 Two Japanese opposition parties have postponed a proposed merger for the time being due to disagreements over terms for the union.
The secretary general of the Constitutional Democratic Party, Tetsuro Fukuyama, met in the Diet on Tuesday with his counterpart from the Democratic Party for the People, Hirofumi Hirano.
Hirano told Fukuyama that his party hopes to continue merger talks. But Fukuyama expressed disappointment that the details of the merger had not been accepted. He said his party wants to shift focus to Diet debates.
However, the two parties did agree to step up cooperation and stand up to the ruling bloc as a unified force at the ongoing Diet session.
Fukuyama told reporters after the meeting that the two parties could not reach a compromise due to their internal situation. He stressed that his party still aims to rally the opposition in facing up to the administration of Prime Minister Shinzo Abe.
Hirano said his party is hoping that momentum for a merger would arise in the course of Diet debates. He said he will stay in contact with Fukuyama.