Un Panel Calls Ghosn's Arrests 'arbitrary'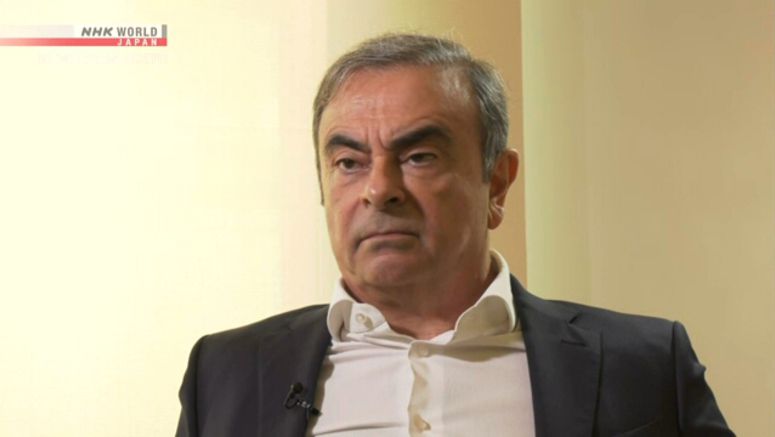 A UN panel has described Japan's extended pretrial detention of former Nissan Motor chairman Carlos Ghosn as an "abuse of process." The Japanese government lodged an objection to the panel.
The UN Human Rights Council's Working Group on Arbitrary Detention released on its website a report dated November 20, outlining its opinions.
Ghosn was first arrested in November 2018 in Japan, before being indicted on four counts of financial wrongdoings, including underreporting his executive pay and misusing Nissan funds.
He was arrested and detained a total of four times before jumping bail last December and fleeing to Lebanon.
The Working Group's report says each arrest came after the expiry of Japan's 23-day limit for keeping a person in pretrial custody, enabling the authorities to keep him continuously detained.
The report says "pretrial detention should be the exception, not the rule," and "it should be ordered for as short a time as possible."
It adds that the "revolving pattern of detention was an extrajudicial abuse of process that can have no legal basis under international law."
The report concludes that Ghosn's "deprivation of liberty was arbitrary." It calls on the Japanese government to take remedial steps and conduct a full and independent investigation into the circumstances of Ghosn's detention.
The Working Group's opinions are not legally binding.
Japanese Justice Minister Kamikawa Yoko rejected the report as "totally unacceptable."
She told reporters on Tuesday that it is "extremely regrettable" that the panel released the report based on "clear" misunderstandings.
She noted that the report relied solely on unilateral claims from Ghosn and his team without understanding Japan's criminal justice system.
The minister went on to say the government has lodged an objection against the UN panel and is calling for a rectification.