Usj To Postpone Opening Of Area Featuring Mario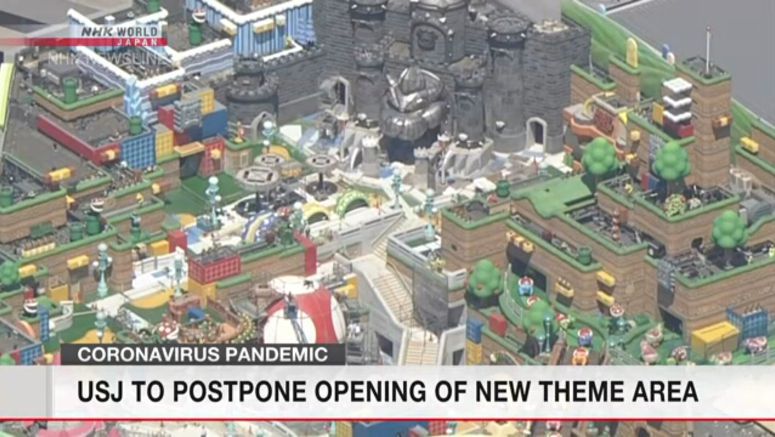 Universal Studios Japan plans to postpone the opening of its new area in Osaka featuring the popular Nintendo game character Mario due to the coronavirus epidemic.
Construction of the new theme area, including attractions and restaurants, is almost complete at the USJ site in Osaka's Konohana Ward. The operator of the park initially planned to open it in late July.
But the company says the schedule will have to be changed as the new attraction is likely to boost the number of visitors. Such an increase is in conflict with the top priority in the epidemic of avoiding crowded places and close-contact settings.
The company says at this moment, it is still unsure when it can open the new area.
The operator invested about 560 million dollars in the construction.
The company reopened the theme park itself on June 8 by only welcoming visitors from the local Kansai area and effectively limiting their number to about half of the usual figure.