Utility Looks Into Ikata Plant Power Outage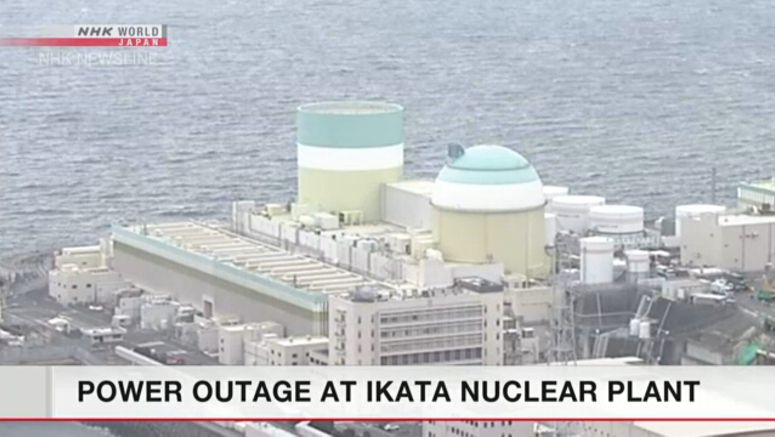 The Ikata nuclear power plant in western Japan has had a short electricity outage, causing suspension of maintenance work on one of its reactors. All three reactors at the plant are currently offline.
Officials at Shikoku Electric Power Company and Ehime Prefecture say the plant lost power at around 3:40 p.m. on Saturday.
Electricity came back after emergency generators were activated immediately.
But the officials say the No.1 reactor, which is undergoing decommissioning, and the No.2 reactor, which is to be scrapped, lost power for about three seconds. Electricity was cut for around 10 seconds to the No.3 reactor, which is under regular maintenance inspections.
Officials at the utility and the prefecture say there was no problem in cooling nuclear fuel and there was no leakage of nuclear substances.
The officials say emergency generators have never been activated since such records began at the plant in 1999.
The utility plans to suspend regular maintenance inspections at the No.3 reactor until the cause of the power failure is known.
Earlier this month, a control rod that suppresses nuclear fission was mistakenly removed at the No.3 reactor.
The Nuclear Regulation Authority says this power outage may not be cause to request a report as required by the law. But it says it will still ask the utility for a precise report on the power failure.