Vaccine May Be Supplied In Japan In January - March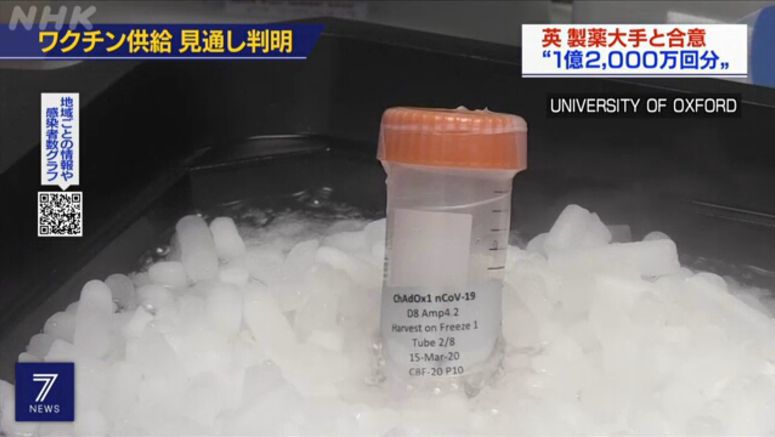 NHK has learned that Japan's first supply of an experimental coronavirus vaccine being developed by British pharmaceutical giant AstraZeneca may be provided between next January and March.
Japanese health ministry officials reported the development to NHK. This is the first time that a schedule for a domestic coronavirus vaccine supply has emerged.
The vaccine is being developed jointly by AstraZeneca and Oxford University. It's already in the final stage of clinical trials in some countries.
Health ministry officials say clinical tests in Japan will begin this month, and that preparations for a supply system will also get underway.
The officials say the first 30 million doses of the planned total of 120 million are expected to be delivered in the first three months of next year if all goes well.
The vaccine is to be administered once or twice per person. It has not yet been decided how many people in Japan would be vaccinated.
US pharmaceutical giant Pfizer agreed last month that if it succeeds in developing a vaccine, it will supply doses for 60 million people in Japan.