Videos Show Japanese Customs To Foreign Tourists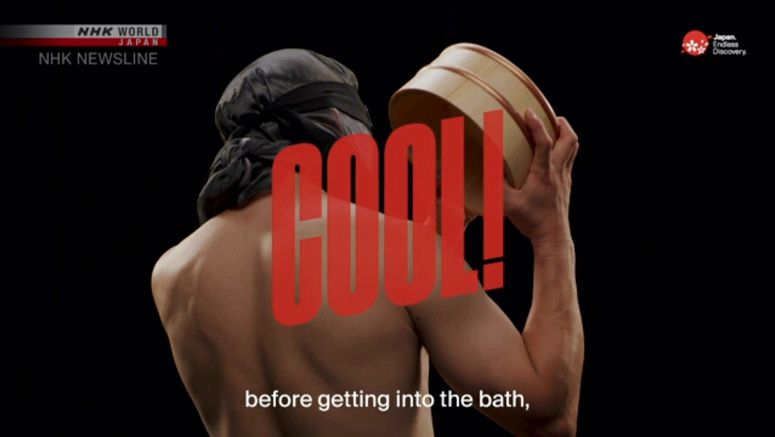 The Japan Tourism Agency has made video clips showing manners and customs of the country amid the rise in the number of foreign travelers.
The ten one-minute videos seek to cope with a phenomenon known as "over-tourism," which causes tensions between visitors and residents.
In the videos, manners and practices at various situations are humorously introduced by people playing the role of ninjas and "kuroko" stage assistants dressed in black.
The video on public transportation calls on people to place suitcases and other large luggage out of the way of other passengers, and to wear their backpacks to the front on crowded trains.
The video on the public spaces scene urges people to be sure to flush down toilet paper after using it. It also urges trash to be placed in the bins provided.
Another explains that Japanese-style bars often serve small appetizers called "otoshi" as a basis for table charge.
The agency says it hopes many travelers will watch the videos in transportation facilities and tourist information centers so that they can enjoy their stay in Japan in a comfortable way.