Virus May Spread Before Symptoms Appear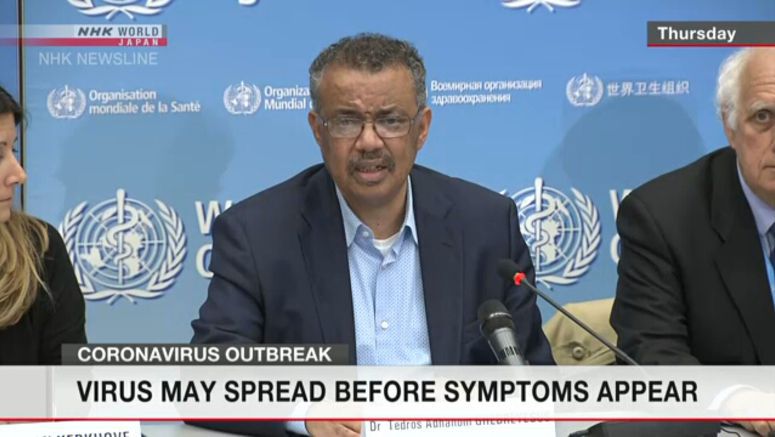 Health authorities in China say 81 people in the country have died from pneumonia after infected with the new coronavirus. More than 2,700 others have been confirmed to be infected.
Experts are warning that those carrying the virus could be spreading it to others during the incubation period before their own symptoms appear. That's making it extremely difficult to contain the outbreak.
Premier Li Keqiang has visited the epicenter city of Wuhan in a sign of how seriously Beijing is taking the matter. Li visited patients and medical staff on the frontlines of the outbreak.
Chinese health authorities say people who have visited Wuhan and other affected areas will be monitored for a two-week period. They say anyone found to be infected will immediately be sent to a hospital and kept quarantined.
So far, about 60 cases have been reported in 13 other countries and territories around the world.
Beijing is stepping up measures to contain the outbreak, after putting a number of cities including Wuhan on lockdown. The Lunar New Year holiday is being extended to February 2, which will delay the reopening of schools.
Concern is growing among Japanese expats in the country.
A man in his 30s said, " I decided to send my family back home, because we could be isolated if we come down with fever."
The Director-General of the World Health Organization arrived in Beijing. Tedros Adhanom Ghebreyesushas is expected to hold talks with the authorities there about how better to address the outbreak.
A Japanese expert also warns of possible difficulty containing the virus.
Professor Mitsuo Kaku at Tohoku Medical and Pharmaceutical University said, "The Chinese have confirmed cases in which carriers without symptoms have spread the virus. If it can be contagious even in the incubation period when it is only present in the body in small quantities, it will be extremely difficult to contain."
He says this feature makes the new virus different from those that led to the SARS and MERS outbreaks. While they were also caused by coronaviruses, they were only transmissible via droplets produced when a patient showed clear symptoms such as coughing or sneezing.