Voting Starts To Select Tokyo Governor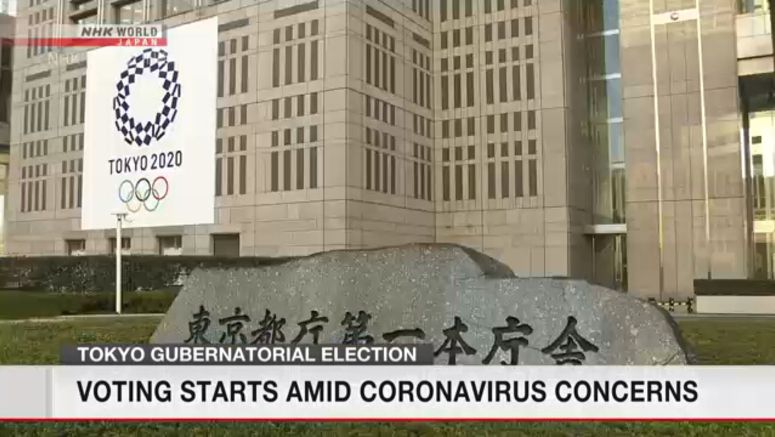 It's election day in Tokyo. Voters will decide who should govern the capital for the next four years, but this time around there will be more face masks and social distancing.
The coronavirus also affected campaigning with mass rallies replaced by online vote-grabbing.
The election saw a record number of candidates. Twenty-one people are vying to take control from incumbent candidate Koike Yuriko, who is seeking a second term.
More than 11 million people are eligible to cast a ballot for the person they want to guide the massive metropolis through this unprecedented time.
Anti-virus measures were a top campaign issue along with what to do about the 2020 Tokyo Olympics and Paralympics now postponed to next year.
Vote counting will begin once polls will close at 8 p.m. Japan time.