Water Prepared For Nagasaki Atomic Bomb Victims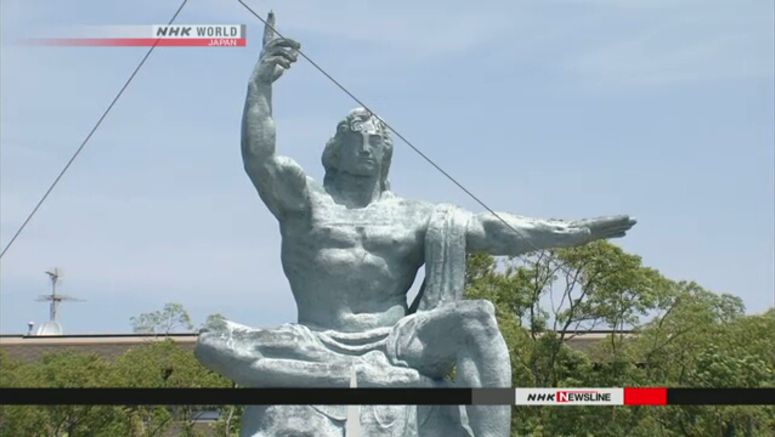 Students in Nagasaki have prepared water to be offered to the souls of atomic bomb victims in a service marking the 75th anniversary of the bombing of the city. The memorial ceremony will be held on Sunday.
The water offering will be placed on an altar in the Peace Park to console the souls of people who desperately asked for water after being exposed to heat from the explosion and radiation.
Three students from local elementary, junior and senior high schools on Saturday scooped up water from the park's Fountain of Peace which is one of five locations in the city where water is collected for the service.
After ladling the water, the students bowed to the fountain.
Motomura Rion, a senior high student, said, "We live in a peaceful world today, but we should not forget that there were people who died 75 years ago while asking for water."
Motomura said that she wants to offer the water wholeheartedly so that the victims can rest in heaven peacefully.
Due to the coronavirus, only about 500 people, or about one-tenth the number who usually attend, are expected to participate in this year's memorial ceremony.