Who: Major Outbreak Unlikely In Japan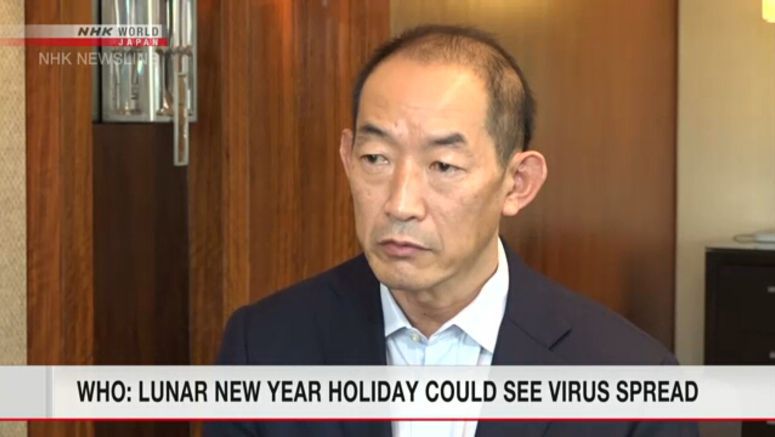 A World Health Organization official says the first case of a new strain of coronavirus in Japan is unlikely to immediately lead to a major outbreak in the country.
Takeshi Kasai, head of the WHO's Western Pacific Regional Office, was speaking to NHK on Thursday. His office covers 37 countries and territories in East and Southeast Asia.
The previously unknown pneumonia virus was first found in China's inland city of Wuhan last month.
Kasai said no case of what he called "efficient human-to-human infection" has been confirmed in China, where heavy monitoring has been in place. He added that the spread of the virus appears very limited.
But Kasai said what happened in Wuhan may happen in other parts of China or other countries, as people will travel long distances at home and abroad during China's Lunar New Year holidays from late January.
Kasai also said the WHO will step up vigilance to check the spread of the virus.
He said his office has been working with China to ensure that all people with suspicious symptoms are tested for the virus even if their symptoms look minor, and that it will offer technical advice to neighboring countries such as those in Southeast Asia.