Who: Remdesivir Not Recommended For Covid - 19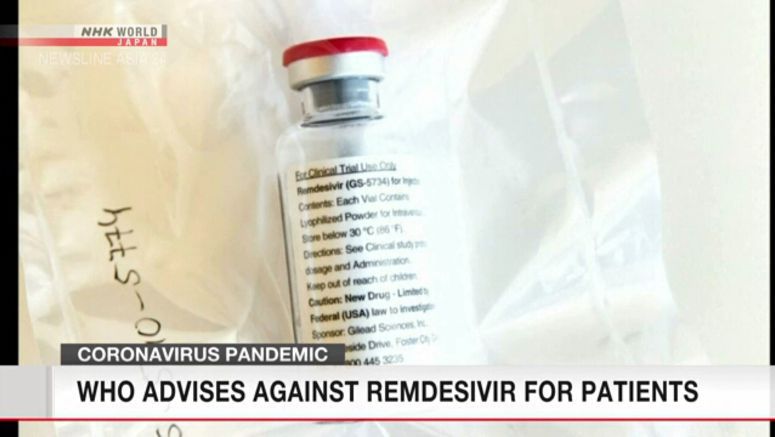 The World Health Organization has advised against administering the antiviral drug remdesivir to hospitalized coronavirus patients, regardless of how ill they are.
The WHO made the recommendation on Friday as part a guideline on clinical care for COVID-19.
The health body analyzed results from clinical trials on patients hospitalized with the coronavirus around the world.
The WHO said the study suggested there was no important effect of the drug on mortality, the need for ventilation or time to clinical improvement.
The drug's maker, Gilead Sciences, has yet to officially respond. But it questioned the WHO study when initial data was released last month.
The US based pharmaceutical firm said the data had not undergone a rigorous review and that it appeared to be inconsistent with evidence from other studies validating the benefit of the drug.
The United States approved remdesivir as a treatment for COVID-19 last month.
The US authorized the emergency use of the drug earlier in May. Japan granted fast-track approval for the drug the same month.