Workers Around Us Base In Okinawa Tested For Virus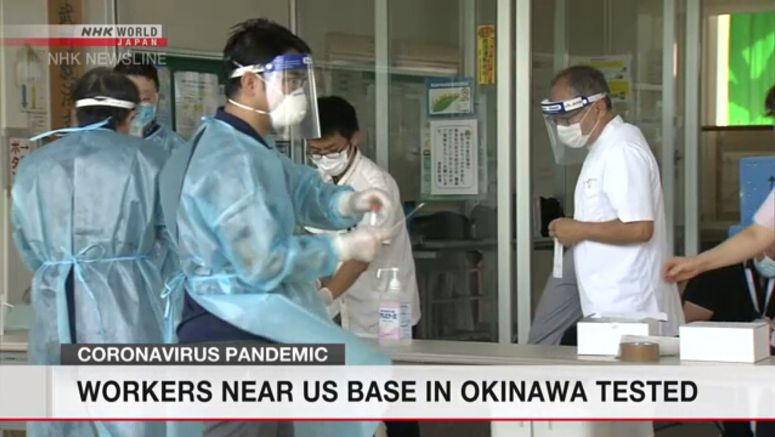 People working around a US military base in Okinawa Prefecture, southern Japan, have been tested for the coronavirus amid a rising number of cases at the base.
A local medical association and prefectural officials took test samples from about 200 people in Kin Town on Sunday. The people tested are taxi drivers and employees of bars and night clubs frequented by individuals connected to Camp Hansen, which is located in the town.
The base and the US Marine Corps Futenma Air Station, also in Okinawa, have been hit by cluster infections.
The medical association says the test results will become available as early as Tuesday.
The association is also mulling testing Japanese base workers who are highly likely to have come into contact with US military personnel who were confirmed to have been infected.
An association official, Tana Takeshi, said his group wants to confirm epidemiologically the extent of the spread of the virus by testing a large number of people.
Polymerase chain reaction, or PCR, tests had also been conducted in another town, Chatan. The results came back negative for all 130 of those tested.