Yamagata Governor Worried About Travel Campaign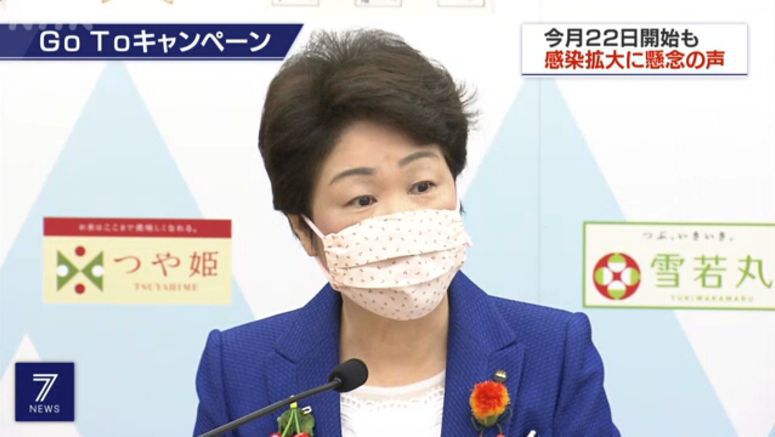 A governor in northern Japan has expressed concern that the central government's nationwide travel campaign could help spread coronavirus infections.
The government's Go To Travel Campaign, aimed at boosting domestic tourism with offers of discounts and subsidies, kicks off on July 22.
Yamagata Governor Yoshimura Mieko told reporters on Tuesday that she has doubts about promoting nationwide movement of people amid a spike in new cases in Tokyo and surrounding areas. She said local governments should be allowed to first invite travelers from nearby prefectures, and then from places farther away.
On Monday, the mayor of Mutsu City in Aomori Prefecture, Miyashita Soichiro, said if the campaign results in more infections, the government will be held accountable. He said his city is considering shutting down public facilities to reduce the risk of infection.
Transport and tourism minister Akaba Kazuyoshi played down such concerns, stressing that accommodation facilities will be obliged to take measures to prevent infection.
He said the government will aim to promote tourism, which has been devastated by the coronavirus, while making sure to stop the virus from spreading.