Yokozuna Hakuho's Knee Injuries Raising Concerns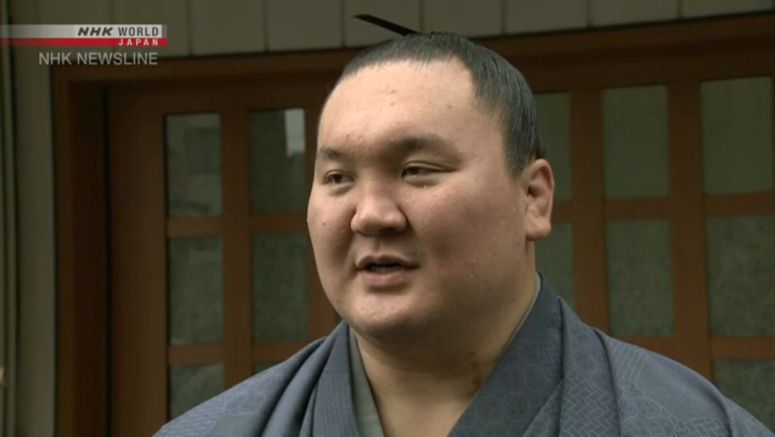 Sources say Yokozuna Grand Champion Hakuho had surgery on both knees last month. There are growing concerns about his participation in the Autumn Grand Sumo Tournament, which will start on September 13.
In the July tournament, Hakuho was unbeaten until the 10th day, but withdrew on the 13th day after being diagnosed with a meniscus injury in his right knee and other conditions.
The sources say Hakuho had endoscopic surgery in mid-August to clean out the hardened ligament and other parts in his right knee. They say he also had surgery on his left knee.
In October 2018, Hakuho had surgery on his right knee.
The sources say Hakuho has been unable to practice wrestling even after the latest sumo rankings were released on Monday ahead of the autumn tournament.
His stablemaster, Miyagino, told NHK that Hakuho has been doing exercise such as muscle training by himself, but has yet to train for bouts. Miyagino added curing injuries takes priority.
With less than two weeks to go before the opening of the next tournament, there is much uncertainty over whether Hakuho will take part.