Young Reality Show Star Apparently Commits Suicide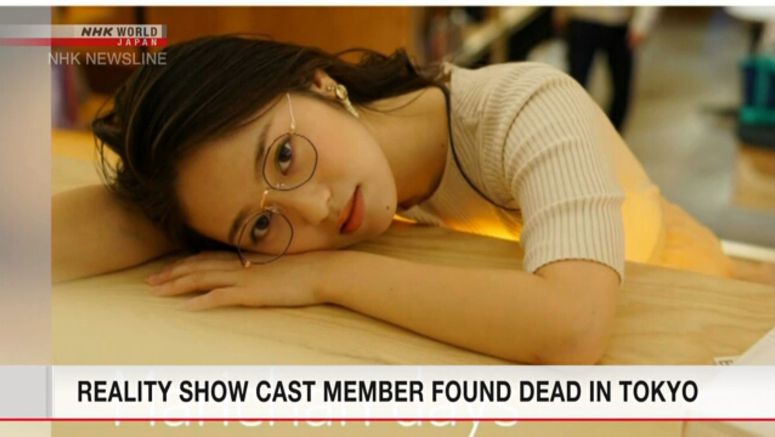 A 23-year-old woman who appeared in a popular Japanese reality show has been found dead in Tokyo.
Sources familiar with the situation say Hamasaki Maria apparently committed suicide. Police are investigating.
Hamasaki was a cast member in the online TV show "Suddenly, marriage," which is distributed by the Japanese video streaming website ABEMA.
In the show, a man and woman take part in a fictitious wedding ceremony and go on to live together for 30 days to see whether they could, in real life, actually get married to each other.
Before the series in which she appears was distributed, Hamasaki wrote in her blog that she seriously wanted to get married and that she would be happy if viewers learned something from her experience.
According to Hamasaki's website, she had set up an online service selling South Korean cosmetics and was working as a model.
In a comment issued after her death, ABEMA announced the suspension of the program while offering its sincere condolences to her family and those close to her. It has also vowed to provide as much support as possible for the cast as well as those who were involved in the show.