Yu Miri Wins Us National Book Award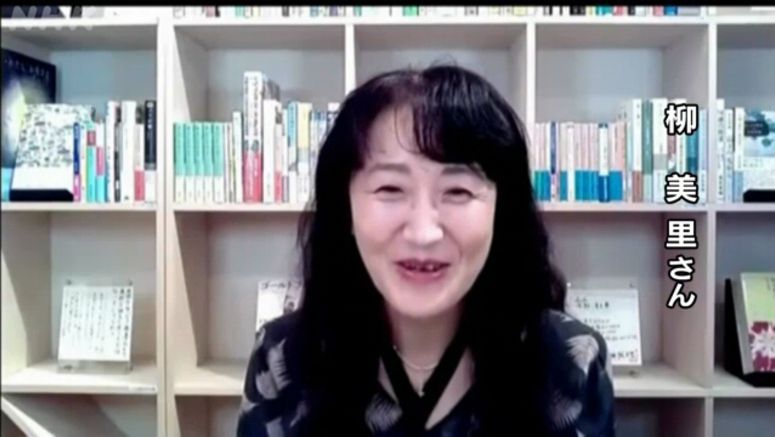 Japan-based Korean writer Yu Miri has won the National Book Award, the most prestigious literary prize in the US.
Yu's "Tokyo Ueno Station," written originally in Japanese, was announced as the winner for best translated work in an online event Thursday morning, Japan time.
"Tokyo Ueno Station" is a story about an elderly homeless man from Fukushima Prefecture who spends his days in Tokyo's Ueno Park. It was published in Japan in 2014.
The man relocates to Tokyo to earn money for his family back home. The novel depicts in detail the life of the homeless and shows inequalities in Japanese society that were overlooked during the years of economic growth.
In 1997, Yu won the Akutagawa Prize, a prestigious Japanese literary award, for her novel "Family Cinema."
She moved to Fukushima Prefecture four years after it was hit by an earthquake, tsunami and nuclear accident in 2011.
Yu commented in an online news conference that it's significant that the translated novel was published amid the coronavirus pandemic, when many people have nowhere to go and are feeling hopeless. She said she thinks the depiction of marginalized people won the readers' empathy.
Another writer from Japan, Tawada Yoko, won the National Book Award for best translated work in 2018 for her novel "The Emissary."
A translation of Kawabata Yasunari's "The Sound of the Mountain" won the award in 1971.