Xperia 1 Ii (mark 2) Sized Up Against The Xperia 1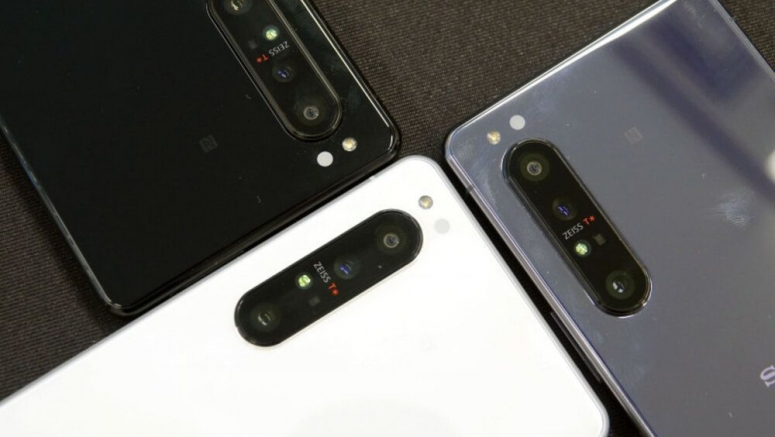 Sony's announcement of the Xperia 1 II (Mark 2) received a lot of buzz earlier in the week, however the one disappointment is the likely 3-4 month wait before Sony's latest flagship will be available. A consequence of this is the lack of any hands-on previews from the media to sustain the buzz. We can understand Sony's decision on this as there's no point overplaying your hand right now, and have nothing to keep the interest going once we get closer to launch. It does make us wonder why it was necessary to announce the phone right now in this case, but Sony have a track record here…
Anyway, if you're eager to see what the Xperia 1 II (Mark 2) looks like in the real world, away from the press renders, then you can check out a selection of pictures below. The first few photos show Sony's latest flagship side-by-side against last year's flagship, the Xperia 1. It's interesting to note the 'boxier' design of the Xperia 1 II (Mark 2), which most long-term Xperia fans appreciate more compared to the curves of the Xperia 1.

Improvements in the Xperia 1 II (Mark 2) include the integrated power fingerprint sensor, compared to last year's model which had a separate power button and fingerprint sensor, which was fiddly in action. It's also great to see the return of the headphone jack in this year's flagship.
Sony will introduce a 'Photo Pro' app alongside the 'Cinema Pro' app judging by the hands-on pics. It will be interesting to see what additions Sony will be including – this is likely to be dedicated to photography, while 'Cinema Pro' concentrates on videography.
The hands-on pics show a White Xperia 1 II (Mark 2) variant below – only Black and Purple were formally mentioned in the launch announcement. Our understanding is that the White colour option will be an option in select markets only.
The other point worth noting is how the Purple variant almost looks dark grey at certain angles. It will be interesting to see how this one looks in the flesh. It's certainly not the same vibrant Purple found in last year's Xperia 1. Which colour of Xperia 1 II (Mark 2) would get your pick? Let us know in the comments below.
Via Engadget Japan, ITMedia and Watch Impress.
Xperia C3 PROselfie smartphone sized up against the elegant Xperia T3
Xperia 1 II (Mark 2) sized up against the Xperia 1
Xperia mini pro review
Xperia Z2 versus LG G3: Hands-on videos and photos