Toyota Expects A Dramatic 80 Percent Profit Drop This Year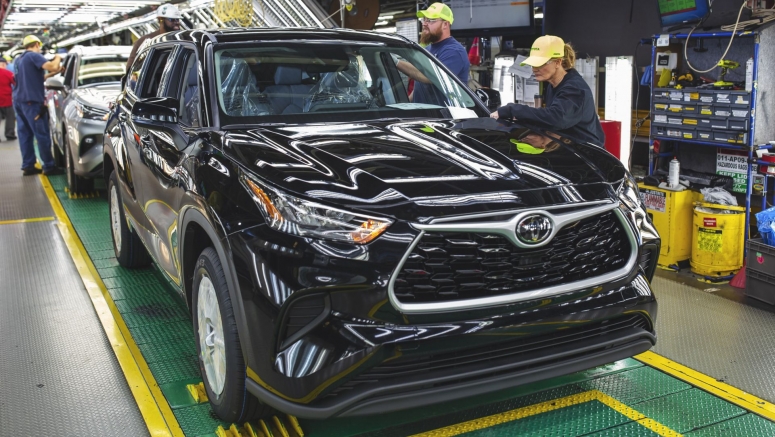 Toyota announced it's expecting an 80 percent profit drop this year, the company's lowest in nine years, after estimating the impact from the coronavirus pandemic in its business.
The Japanese carmaker estimates an operating profit of $4.6 billion (¥500 billion) compared with $22.3 billion (¥2.4 trillion) in the previous year for the financial year ending in March 2021. That caught many analysts by surprise and shows the size of the damage Covid-19 is causing to the industry.
Read More: Mazda Seeks $2.8 Billion In Loans To Help It Through Coronavirus
"The coronavirus has dealt us a bigger shock than the 2008 global financial crisis," said Toyota President Akio Toyoda.
"We anticipate a big drop in sales volumes but despite that, we are expecting to remain in the black. We hope to become a leader of the country's (Japan) economic recovery."
Toyota estimates to sell 8.9 million vehicles globally this year, over the record-high 10.46 million it sold last year, its lowest performance of the past nine years.
Despite the major profit hit, the Japanese carmaker added that they will retain their spending into R&D and capital expenditure largely unchanged from last year, Reuters reports. "We cannot stop investing in the future," said Operating Officer Koji Kobayashi.
Analysts are now predicting a slow recovery from the coronavirus outbreak for the industry. Honda has also announced its first quarterly loss since 2016 while Mazda also estimates an 81 percent plunge in its net income.
Toyota has been gradually re-opening its factories worldwide following the lockdown, with European sites already back online and North American ones partially resuming production.