Watch Fernando Alonso Test The Facelifted 2021 Toyota Hilux On A Rally Stage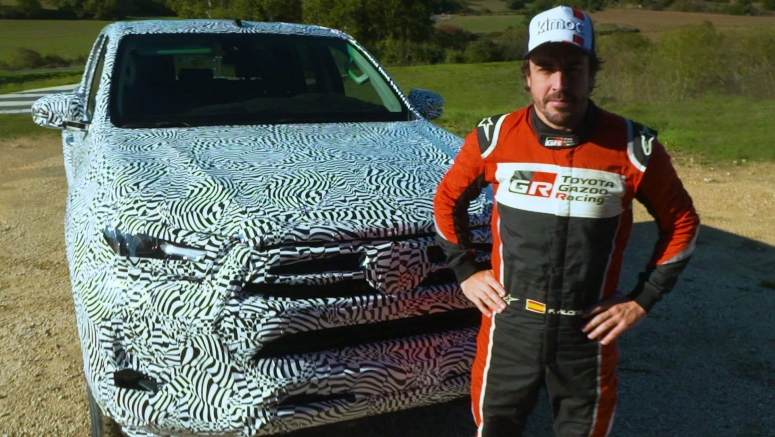 Toyota is prepping a few significant updates for the eighth-generation Hilux, which has been in production at factories all over the world since 2015.

For the new model year, the pickup truck will boast a few visual revisions that will bring it in line with some of the company's latest models, including the Yaris, RAV4 and Highlander.
Compared to its predecessor, the revised Hilux will sport slender headlights on each side of the reconfigured grille, alongside new bumpers and probably redesigned taillights, in addition to a few updates performed in the cabin.
Driven: 2019 Toyota HiLux Rugged X Likes To Get Down And Dirty
The biggest news however, is the introduction of a new 2.8-liter engine. Details surrounding the exact specs will be announced by Toyota in due course, but the company says it has revised the suspension geometry of the pickup truck. This will help "maintain its reputation for world-class quality, durability and reliability".
Aside from releasing the aforementioned information, the Japanese car maker has also dropped a couple of short videos that show Fernando Alonso driving the vehicle, as part of the Gazoo Racing's preparations for the 2020 Dakar Rally. The two-time Formula 1 World Champion and Le Mans 24 Hours winner was accompanied by five-time Dakar Rally winner in the motorbike class, Marc Coma.
"Hilux is an icon and I've always been a fan. It was good to test the new Hilux in a challenging environment and push it to the limits. The new engine behaves well and the new suspension feels great. Even when you push it, the comfort is still there", said Alonso. The 2021 Hilux will be unveiled later this year.