Man Hijacks Portland Airport Monitor To Play Ps4 Game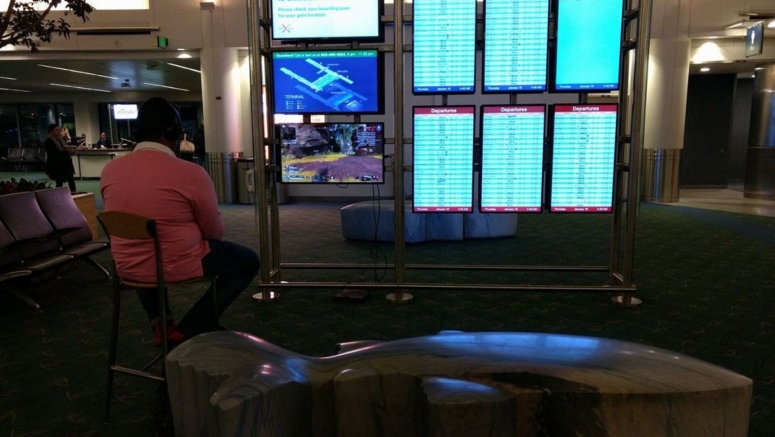 We know what it is like to be bored at the Airport with nothing to do but wait.
However, a gamer thought it would be cool to plug in his PS4 to one of the monitors at the Airport to play "Apex Legends" as reported by The Oregonian.
The incident took place on Thursday when one of the monitors at the Airport that displayed important information (reportedly, the map of the Airport) was hijacked by a fellow gamer.
It was reported to the security a few moments after the monitor was spotted to be used for gaming, in other words – "Hijacked".
Of course, the travelers need the information on the screen to help navigate their way without wasting their time. So, it was definitely not a great idea to use the monitor at the Airport.
The supervisors approached the man to kindly ask to unplug the PS4 and close the game. He also asked if he can finish the round – but to his disappointment, he was denied to continue playing the game.
Apparently, it was a very polite interaction – so that was a good thing.
All things considered, you should never try doing that – even for fun. Instead, this incident should keep others in check.
Filed in Gaming. Read more about Airport, Apex legends and PS4.