Aerobatic Team Practices Drawing Olympic Ring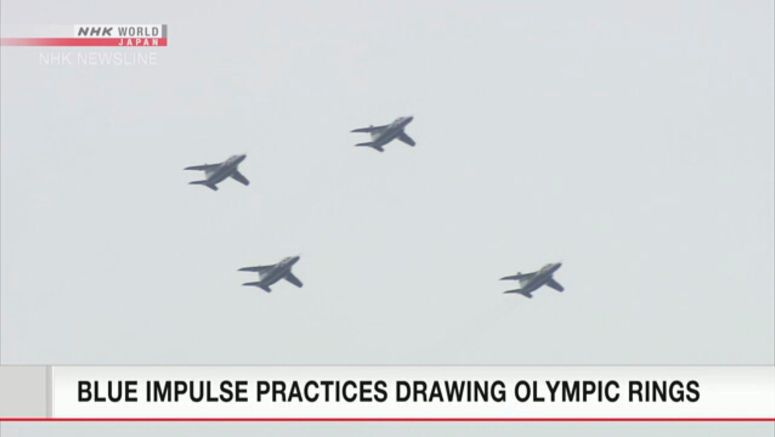 Japan's Air Self-Defense Force aerobatic display team began practice on Friday, to prepare for a ceremony to mark the arrival of the Olympic torch.
The torch will be lit in Olympia, Greece, on March 12 and transported to Japan by plane.
The aircraft is due to land at an Air Self-Defense Force base in Higashi-Matsushima City in Miyagi Prefecture, northeastern Japan, on March 20.
At the base, preparations are underway to welcome the arrival of the flame.
The Air Self-Defense Force aerobatic team, Blue Impulse, is known for having drawn the five-ring Olympic symbol in the sky at the opening ceremonies of the Tokyo 1964 Games.
In their practice session, the pilots emitted white smoke from their jets and drew large rings in the sky over the base.
The ASDF says it has not been decided at this point whether the team will perform at the Games.
But it says the team began practicing as the Olympic Organising Committee asked it to be ready to fly for the torch arrival ceremony and other events.