Air Team Practices Skywriting Olympic Rings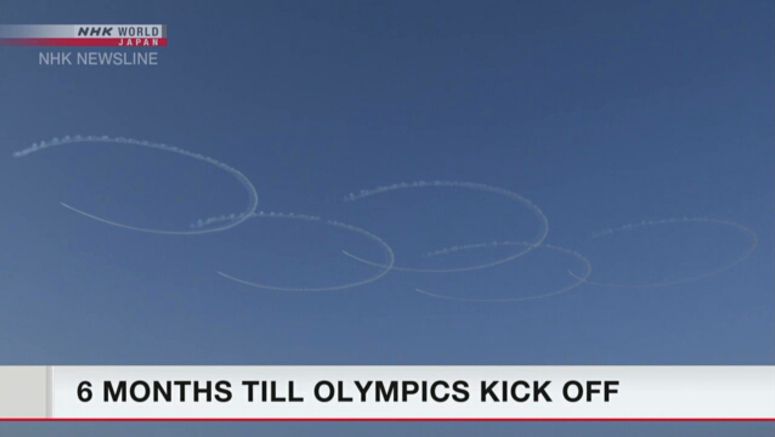 Japan's Air Self-Defense Force aerobatic display team has practiced skywriting the Olympic rings to prepare for a ceremony marking the arrival of the Tokyo Games' torch.
The team practiced on Friday, six months before the start of the Olympics.
The torch is to be lit in Olympia, Greece, on March 12 and arrive on March 20 at an Air Self-Defense Force base in Higashi Matsushima City, northeastern Japan.
At the base, preparations are underway to welcome the flame.
The team, Blue Impulse, released white smoke from their jets to create five large rings in the sky.
The team is known for skywriting the rings at the opening ceremonies of the 1964 Tokyo Games and the 1998 Nagano Winter Olympics.
The force says it has not been decided whether Blue Impulse will perform at the upcoming games. But it says the team is practicing as the Olympic Organising Committee asked it to be ready to fly for the torch arrival ceremony and other events.
A woman watching the training said she hopes for success during the ceremonies and that people in Japan will feel unified.