Water Cleanup Work Begins At Olympic Venue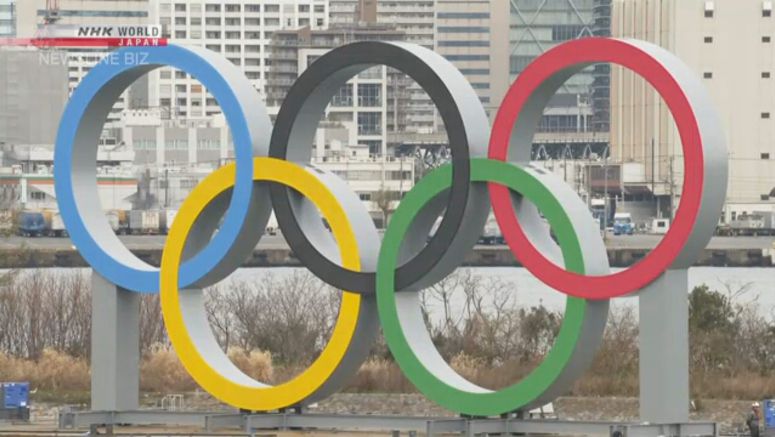 The Tokyo Metropolitan Government has started work to improve water quality at a venue of this year's Olympic and Paralympic Games after higher-than-acceptable levels of E. coli bacteria were detected there last year.
Odaiba Marine Park is the intended venue for the swimming leg of the triathlon for the Tokyo Games.
But last August, a test of the water there found over twice the level of E. coli bacteria allowed by the International Triathlon Union, forcing a triathlon test event for the Games to be cancelled.
Organizers blamed heavy rain in the area just before the event. They said dirty water from a river poured into the venue.
The Tokyo government later revealed a plan to install a triple-layer underwater screen to block E. coli bacteria. It also decided to pour a large amount of sand into the water to cover mud accumulated on the seabed.
Tokyo officials say about 720 tons of sand was dumped into the water off the coast of the park on Saturday. They are planning to put a total of 19,800 tons of sand into the water by the end of March.
They will increase the amount of sand and then determine the effectiveness of their plan.