Event Held To Pray For Safety Of Sumo Tournament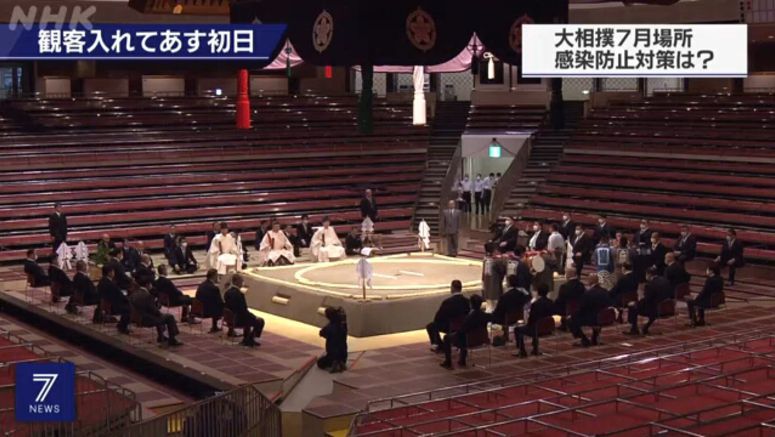 An event to pray for the safety and success of the July Grand Sumo Tournament was held on Saturday at an arena in Tokyo. Only a limited number of sumo officials were allowed to attend due to the coronavirus threat.
Japan Sumo Association Chairman Hakkaku and other stable masters were among those who showed up at the Ryogoku Kokugikan hall.
The event was closed to the public, and high-ranking wrestlers were absent.
A sumo referee recited prayers for the safety and success of the tournament, and buried offerings, including salt and rice, at the center of the ring.
The July tournament begins on Sunday. It will be the first grand sumo tournament to be held with spectators since January, but only about 2,500 people, or one-fourth the capacity of the venue, will be allowed into the venue.
The association will take various measures during the tournament to prevent infections based on its guidelines.