Hanyu Awarded Top Honor By Global Skating Body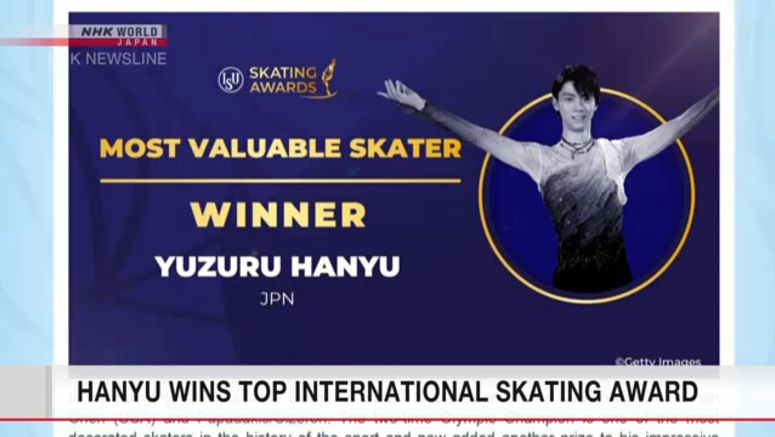 Japanese figure skater Hanyu Yuzuru has won the award for Most Valuable Skater from the International Skating Union, or ISU.
The international skating body made the announcement during an online ceremony on Saturday. It also announced the winners for the last season in six other categories of the newly-established ISU Skating Awards.
The top prize went to Hanyu, who outperformed Nathan Chen of the United States, and other rivals.
Last season, Hanyu emerged as the winner in two events in the Grand Prix series and in the Four Continents Figure Skating Championships.
He released a video through the official Twitter account of the Japan Skating Federation.
In the video, he thanked people who supported him on various occasions and helped him win the honor.
He asked people to take good care of themselves amid the coronavirus crisis and disasters brought on by the ongoing heavy rain in Japan.
The Best Newcomer award went to Alena Kostornaia. The Russian figure skater won the women's single title in the last season's Grand Prix Final.