Momota Says He Will Aim For Gold At Tokyo Olympics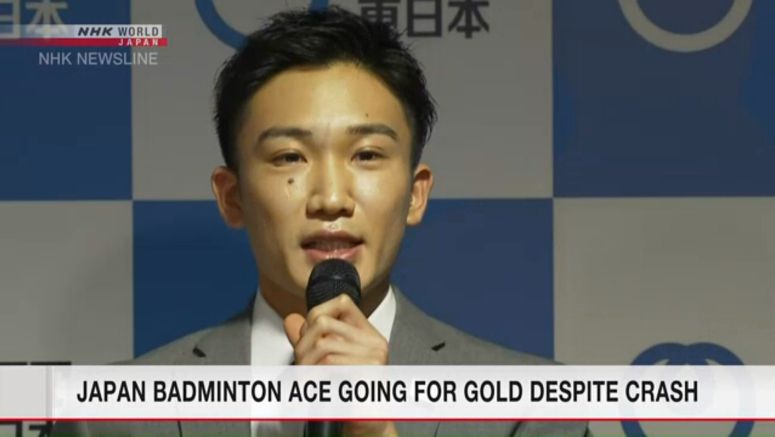 Japanese badminton star Kento Momota says he aims to win gold at the Tokyo Olympic Games. He held his first news conference following a car accident in Malaysia.
Momota suffered extensive bruising all over his body when a car carrying him and others rear-ended a truck while heading to Kuala Lumpur's international airport in January.
He underwent surgery in Japan for a fractured right eye socket after he complained of double vision and other problems. He returned to practice last week.
Momota told reporters in Tokyo on Friday that he felt extremely disheartened when he could not move after the accident and when he decided to have the surgery.
But he said many people offered words of encouragement and support, which helped to motivate him.
Momota said he is still not able to take part in matches, but he can now hit precise shots in court practice.
He said no decision has been made about when he will return to competition.
But Momota said he wants to win gold at the Tokyo Olympics to thank the people who offered kindness and encouragement.