Olympic Flame To Be Exhibited In Fukushima, Tokyo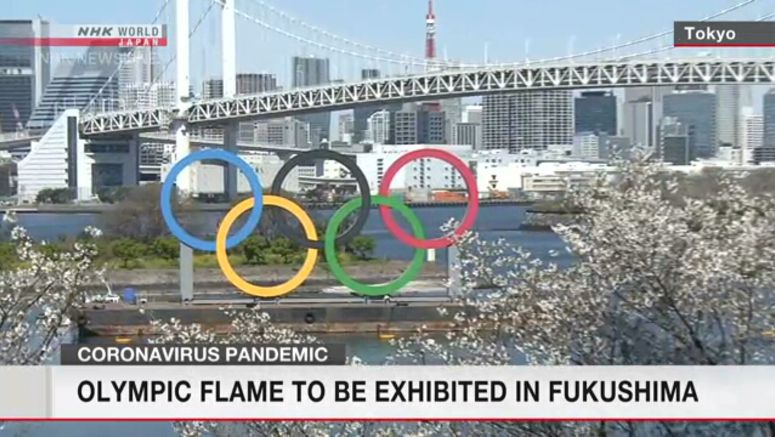 The organizers of the Tokyo Olympics have decided to keep the Olympic flame in the capital city after displaying it for a month in Fukushima Prefecture.
The flame was brought to Japan from Greece on March 20. Torch relay was scheduled to start at the J-Village soccer training center in Fukushima on March 26. But Japanese Prime Minister Shinzo Abe and International Olympic Committee President Thomas Bach agreed to postpone the Games just two days earlier.
NHK sources say the organizers plan to exhibit the flame in a lantern at the training center in April. To prevent possible spread of coronavirus, the lantern will be displayed in a way that does not create crowds.
The flame will then be kept in Tokyo. The organizers are considering where and how it will be shown to the public.