Olympic, Paralympic Swimming Venue Opens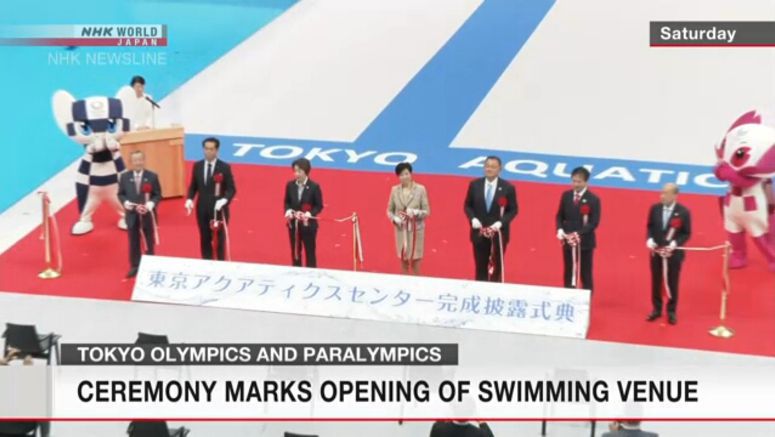 A ceremony was held on Saturday to mark the completion of the Tokyo Aquatics Centre, which will host swimming competitions in next year's Olympic and Paralympic Games.
The metropolitan government spent about 540 million dollars to build the venue, where 15,000 seats, including temporary ones, will be set up for the games.
The building was completed in February, but the ceremony, initially scheduled for March, was postponed for seven months due to the coronavirus.
Tokyo Governor Koike Yuriko said she is convinced that people will be satisfied with the venue, and that she will work with the central government and the organizing committee to carry out the games safely.
The 50-meter pool, which has moveable sides and a bottom whose length and depth can be changed, will be open to public after the games.
Japanese swimming star Ikee Rikako, who is from the capital city, swam in the pool.
After the ceremony, she said that she could feel the games are coming when she saw the pool, and that it was easy to swim in.
Swimmers will be able to practice in the pool starting on Sunday.