Pro Baseball Season To Open With No Spectators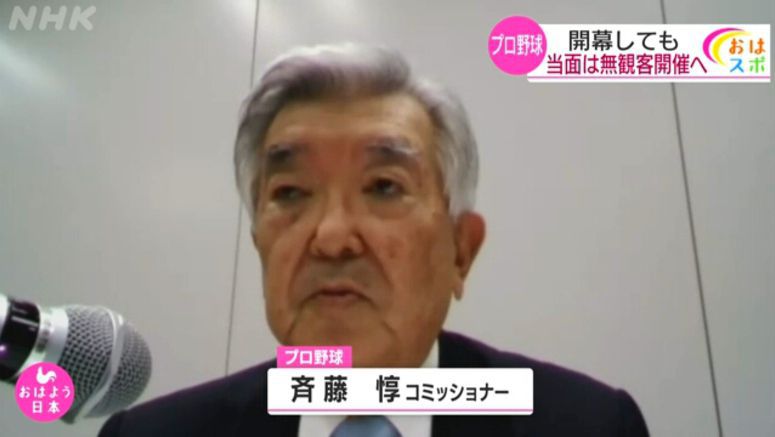 Japan's professional baseball teams have agreed to hold games without spectators this season due to the coronavirus outbreak.
Representatives of the 12 clubs reached the agreement in an online meeting on Thursday. They discussed recommendations from infectious disease experts that games be held without spectators for a while once the season opens.
The games would be the first to be held without spectators in more than 80 years of Japanese pro baseball.
Nippon Professional Baseball Commissioner Saito Atsushi said he wants to decide the season's opening day in a meeting on May 11.
Saito said he may have to postpone the decision if measures against the outbreak become stricter in the country's state of emergency.
He added that he also must ask for support from municipalities where the stadiums of the season openers are located.
Japan's professional J-League soccer clubs agreed at a meeting on Thursday to start preparing to resume their season, possibly without spectators.
The clubs said they plan to resume in June at the earliest, but possibly July depending on the state of emergency.