Pro Baseball, Soccer To Review Virus Responses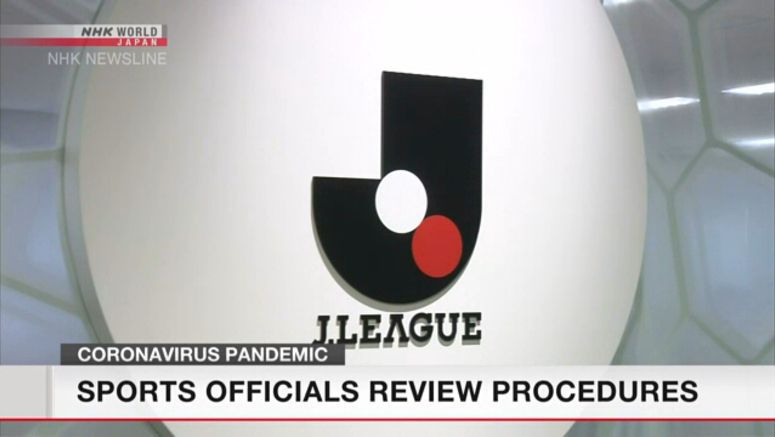 Experts on infectious diseases have asked officials of Japan's pro baseball and soccer leagues to review how they will deal with any coronavirus cases among players or staff.
A joint taskforce of the organizers of the two sports held talks on Monday.
A J1 League soccer match was canceled on Sunday after two players and a staff member of one of the teams tested positive for the virus.
J.League officials said they did not have enough time before the game to identify who had come into close contact with the infected people.
At Monday's meeting, the experts asked the officials what they would do if a health center could not compile a list of people who had come into close contact with infected players and staff before a match.
They urged the officials to discuss how each team should conduct PCR tests if any of its members are found to be infected.
The experts also said it is important for players to avoid eating while traveling by train or bus to prevent the spread of the virus within their team.
Professor Mikamo Hiroshige of Aichi Medical University's graduate school told reporters that he hopes the soccer and pro baseball organizations will use the latest information to improve their anti-virus measures and take steps to protect their sporting cultures.
J.League Chairman Murai Mitsuru said teams will use the experts' suggestions to review their virus response strategies. He also said the J.League will cap the number of spectators for each game at 5,000 until the end of August, as in the case of pro baseball.
These plans are in line with the government's move to postpone its decision to ease the restrictions on public events.