Rugby Star Chooses Medical Career Over Olympics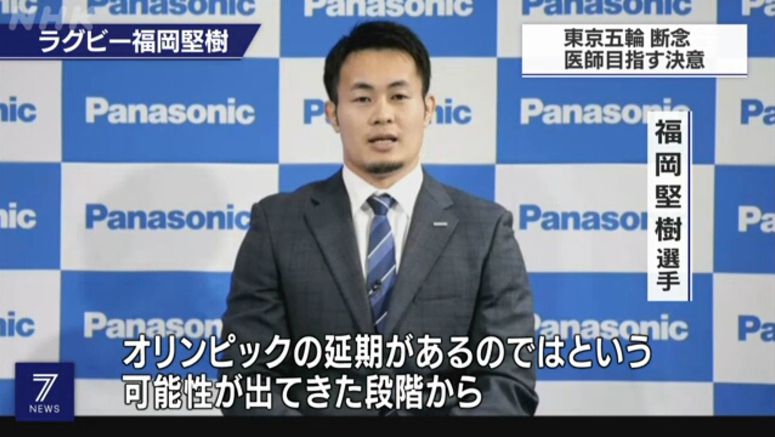 Japanese rugby player Fukuoka Kenki says he will follow through with his decision to become a medical doctor. In return, he has given up on playing for the Japanese Rugby Sevens squad in next year's Tokyo Olympic Games.
In last year's Rugby World Cup, the 27-year-old speedster stood out for scoring four tries, that contributed to Japan's historic run to the quarterfinals.
After that, he focused on rugby sevens and was looking forward to taking part in the 2020 games. But their postponement by one year made it difficult for him to continue pursuing that goal.
He told an online news conference on Sunday, that he made the decision when the 2020 Games were postponed. He said he did not want to delay his medical studies, knowing that he would regret doing so.
Fukuoka said he has not decided which field of medicine to specialize in, but wants to take advantage of his experience as an athlete. He said he wants to not just treat injuries, but support athletes psychologically.
Asked when he will retire from rugby, he said he will make an announcement when the time comes, adding that he will play in Japan's Top League in the coming season.