Soccer, Baseball Advised To Delay Season Openings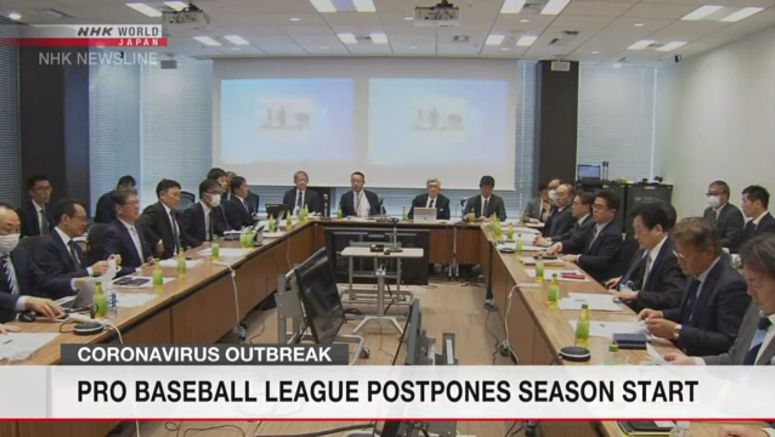 A panel of experts says Japan's professional baseball and J-League soccer should postpone the start of their official seasons scheduled for next week due to the spread of the new coronavirus.
A liaison task force of the two sports groups held a second meeting behind closed doors on Monday to work together in responding to the outbreak.
Nippon Professional Baseball Commissioner Atsushi Saito and J-League Chairman Mitsuru Murai attended the meeting along with three experts on contagious diseases.
The J-League is due to open its official season on March 18, while the pro-baseball association plans to open its regular season two days later.
After Monday's meeting, the taskforce leader, Professor Mitsuo Kaku of Tohoku Medical and Pharmaceutical University, told reporters that the two sports groups need to make more preparations before opening their seasons.
He indicated they need to maintain the players' health and to check fans' temperatures when they enter stadiums. He said that at this stage, it is desirable to delay the start of the seasons from the standpoint of crisis management.
Saito, the NPB commissioner, said he personally believes they have no choice but to delay. He said he will consult with the 12 teams.
Murai, the J-League chairman, echoed Saito's thoughts, and added he will meet representatives of soccer clubs later on Monday.