Tokyo Olympic Organizers Unveil New Schedule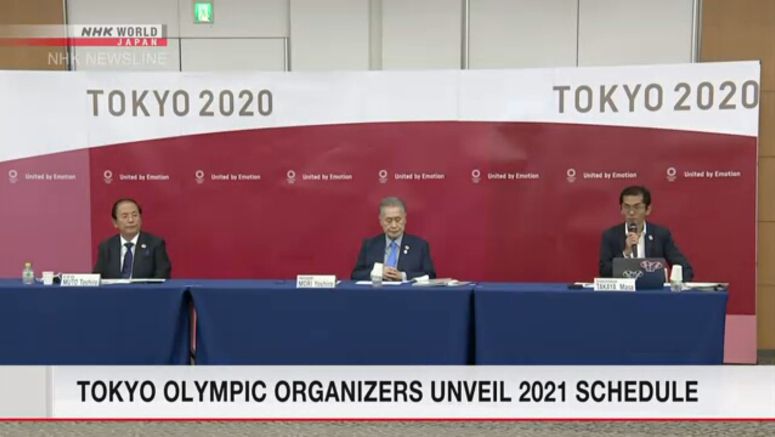 Organizers of the Tokyo Olympics have unveiled a new competition schedule for the Games, which were postponed to next year due to the coronavirus pandemic.
The head of the Tokyo Organising Committee, Mori Yoshiro, made the announcement during a video conference of the International Olympic Committee on Friday.
Mori said that the Olympics will run for 17 days, from July 23, just one day earlier than the start originally planned for this year. Athletes from around the world will compete in a record 339 events across 33 sports.
The organizers were able to secure all of the same venues, the athletes' village and other facilities meant for the postponed Games, making it possible for the new competition schedule to closely mirror the original one.
A few adjustments were made to the timing of some events.
The marathon and race walks will still be moved out of Tokyo to the northern city of Sapporo. Flower ceremonies will be held in Sapporo and medal ceremonies at the New National Stadium in Tokyo, where the opening and closing ceremonies will take place.
Medal ceremonies for the women's and men's marathons be held during the closing ceremony. The men's marathon will be run on the final day, and the women's the day before.
This fall, the Tokyo Organising Committee will begin handing out refunds to ticketholders who are unable to attend the Games because of the postponement.